requests

Request lines are currently closed. In the meantime, you can hop into our chat channel and suggest the track to the on-air dj.
Gaming
Fall is here and to MMO players that means Halloween type events going on now into November. To me, holiday events in an MMO I play, are a way to step out of the normal grind and have some fun - be it event quests or dungeons usually by the time the event is over my bank is stocked with limited time only goodies. It's killing me to be without my PC as I'm missing all the fun but it's not too late for you so I've compiled a list of the what, where and when:
Autumn Harvest in Rift - Now thru Nov. 12th featuring new masks, weapon skins, quests & more!
Hallowtide in ArcheAge -

This Halloween-themed festival will be held from

October 21 to November 4

when the Conquest of Auroria begins.

ArkFalls & Hulker Madness in Defiance - Starting Oct. 29, Paradise will be threatened by a new kind of arkfall: Hulker Hell.
Shadows Eve in Trove - now thru Nov. 2nd features limited time loot, crafting mats & more.
Hallows End in World of Warcraft - Now thru Nov. 1st it features limited time loot, Headless Horseman battle & more.
The Broadcast, The Cat God and Spooky Stories of Solomon Island in The Secret World - kicks off Oct. 20th with a new loot bag with tradeable items & more (scroll to the bottom of the article)
All Saints Wake in FFV14 -

the Continental Circus is planning festivities of colossal proportions.

Tera has spooky pets, police car mounts & limited time outfits on their store thru Nov. 4th.
Blood & Madness in GW2 - Two weeks of ghoulish capers, spooky fights, and maddening fun!
Now get out there & get your game on!
Gaming
It's not too late to get your virtual ticket for this years BlizzCon on November 7th & 8th. They've packed your virtual ticket with all kinds of stuff:
You'll get up close and personal with panels, interviews, and exclusive content from Warcraft®, StarCraft®, and Diablo.
Chris Hardwick will be hosting the much anticipated CosPlay contest.
In game swag for WoW, Hearthstone, Diablo III, StarCraft II & Heroes Of The Storm.
On Demand replays available for 2 weeks after the event.
Shop for exclusive BlizzCon merch from Oct. 17th through Nov. 11th.
Exclusive Metallica concert to wrap up the 2 day event!
Head over to the BlizzCon page for more information or to purchase your ticket for $39.99 USD (29.99 Euro).
Gaming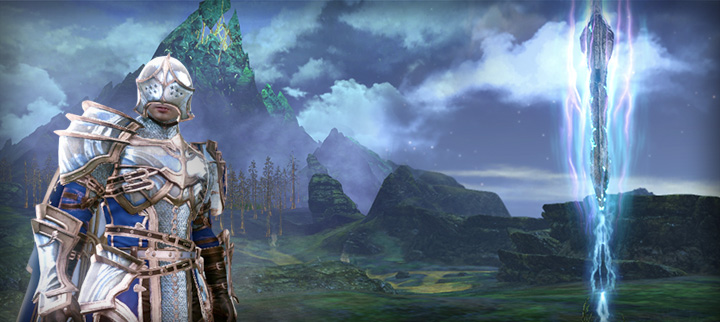 Trion recently announced the first major content update for ArcheAge which drops Nov. 4th. Conquest will open up a new new continent, dungeon, siege warfare, and more! Some highlights of what to expect:
Six new zones will open with the launch of Auroria and four will be available for a guild to claim and rule from the safety of their player-built castle.
30% more housing space will be available to players throughout these four claimable zones.
Serpentis, an end-game dungeon intended for 10 players, debuts with the launch of Auroria.
The Farm Wagon will be available for construction! A double upgrade over the Farm Cart, this vehicle can hold a total of four trade packs for maximum trade route efficiency.
The Steamfish Submarine will swim into availability. Build your own and dive into a new era of stylish underwater exploration!
Head over to the official ArcheAge site to get all the details!
Gaming

Today Blizzard launced patch 6.0.2 The Iron Tide which is the pre-expansion update to Warlords of Draenor which launches on 11-13-14. With todays patch there's updated Updated Character Models: The Dwarf, Draenei, Gnome, Human, Night Elf, Orc, Tauren, Troll, and Undead models have all been updated! Blood Elves, Goblins, and Worgen are planned to be updated at a future point in time.
You will also find Premade Groups: Group Finder has a new addition. UI Changes and Additions including storage improvements, Map & Quest Log updates, bag sorting, and even a new Reagent Bank. There's also new events, End of a Season PvP and more! Click here for more info and to view an informative new video by Community Manager Josh "Lore" Allen.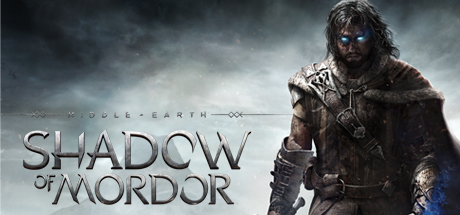 I've had a lot of down time lately due to PC issues so to pass the time I picked up a copy of Shadow Of Mordor to help break in our newest console addition, an XBox One. I'm very particular when it comes to games and even though I was excited about it's release I wasn't sure if it would be a game I would see through to the end. Boy was I wrong in fact I'm having a hard time putting it down.