requests

Want to hear something in particular? Then request it from the on-air dj.

Start by typing in the artist:


Gaming
I'm about to run an idea past you all. A great idea. An epic idea, an idea that serves only to excite, enthrall and make us all giddy with glee. No, I'm not talking special naked fun times with *insert celebrity here* but I am talking Lego. And dinosuars.

Lego and dinosaurs in one game.
This June will see the release of the next installment in Traveler's Tales' Lego games by bringing Jurassic World to the franchise just in time for the the Jurassic World movie to hit cinemas. Boasting four titles in one game, this one has dinosaurs and Lego in it.
Dinosaurs and Lego.

That sound you're hearing right now is the internet crying "Shut up and take my money".

I don't think I need to say any more on the matter.
Gaming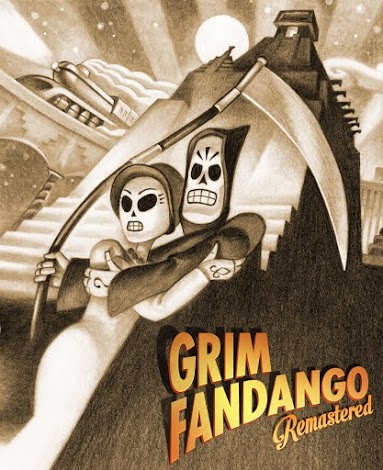 Hands up if you remember 1998!

I'm pretty sure I remember it, which is remarkable cosidering I barely remember yesterday. But one thing I am sure of is Grim Fandango, a LucasArts game that swept the world with a mixture of Aztec afterlife beliefs and film noire sensibilities and a sense of humour often seen in games of the day.

The game was (and still is) a huge cult hit and regarded an absolute classic in its genre. It's also been remastered, rereleased and bought to PS4, Vita, Pc, Mac, Linux on PSN, Steam, GOG, and Humble at the princely sum of £11.99/$14.99.
For more on this you can check out the official site at www.grimremastered.com or head on over to your favourite method of delivery.
And for one last little bit of afterlife excitement check out the comparison shot below to see just how the game has been remastered.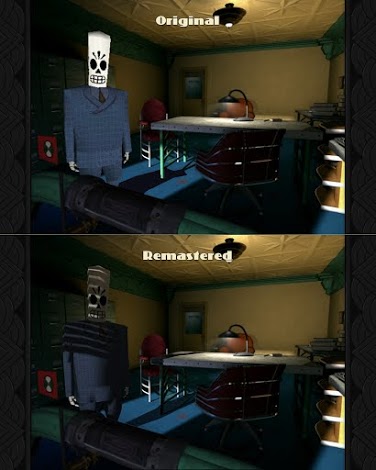 Gaming
The first DLC for Activision and Sledgehammer Games was released on Jan. 27th for the XBox 360 and the XBoxOne. . Along with familiar faces like John Malchovich and Bill Paxton Havoc will feature:
Four new multiplayer maps - Core, Urban, Sideshow & Drift
Exo Zombie Mode
2 new weapons - the AE4 directed energy assault rifle and custom variant, the AE4 Widowmaker
You can pick up the Havoc DLC for $14.99 off the XBox store. Check out the DLC video release:
Gaming
XBOX One owners are in for a special treat right now as EA have a huge sale with massive discounts going on right now. With discounts ranging from the ridiculous to the pants wettingly sublime you can get yourself a few cheap games to while away that awkward spot that comes just after you've done with your Christmas games and before the big spring and summer releases.
Some of the big titles of the last year are in there including Dragon Age Inquisition and Madden 15, and if that wasn't enough the'res an amazingly cheap deal on Titanfall and its DLC packs too. And there's no published date as of yet on when this sale ends.
You can check out the US prices below (this sale is happening in the EU and UK regions as well) or you can head on over to your XBOX One console for more news.
Battlefield 4 - $13.20
Battlefield 4 Premium Edition - $24
Dragon Age: Inquisition - $36
Dragon Age: Inquisition Deluxe Edition - $42
EA Sports UFC - $10
Need for Speed Rivals: Complete Edition - $15
NHL 15- $24
Peggle 2 Magical Masters Edition - $45
Plants vs. Zombies: Garden Warfare - $10
Titanfall - $10
Titanfall Deluxe - $12.50
Titanfall Season Pass - $6.25
Gaming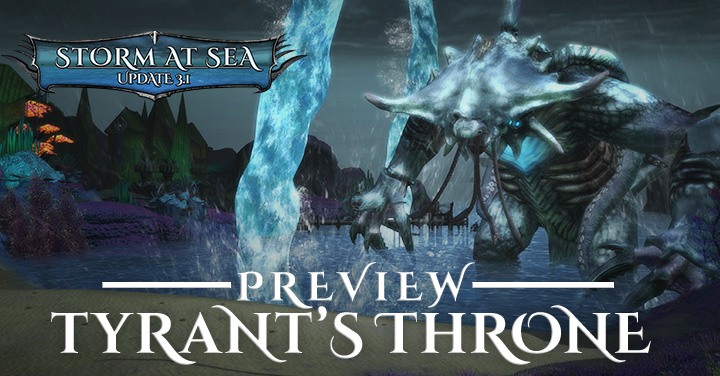 Trion announces the next big planar battle in Rift titled Storm At Sea. This new content patch gives players one week to wipe ancient akvan from the harbor of Tyrant's Stone before the new 20 man raid Tyrant's Forge opens and gives players another chance to go up against Crucia herself now that she's recouperated from her battle with players in Frozen Tempest.
Players will also have access to new minions, capes, planar attunement and more! There will also be big changes with UI's, dimensions and crafting which you can read up about it here. Check it out on Jan. 28th. From Riftgrate.com both NA & EU servers will be down same time for approx. 11 hrs for patch & maintenance.