requests

Request lines are currently closed. In the meantime, you can hop into our chat channel and suggest the track to the on-air dj.
Gaming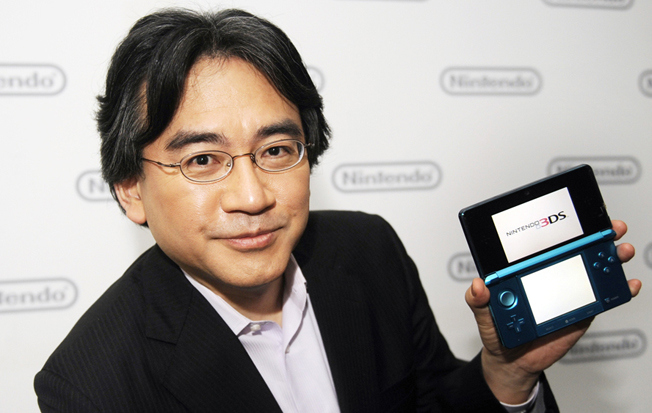 Nintendo of Japan last night issued a statement on Twitter confirming the passing of president, Satoru Iwata. The tweet stated that the 55 year old president of Nintendo had passed away due to a "bile duct growth" and was the first time they'd publicly spoken about his health issues since last year's E3 other than a statement that addressed fans' concerns from Iwata saying that he was "progressing well".

The gaming visionary, who was behind Kirby, Earthbound and Balloon Fight succeeded Hiroshi Yamayuchi as president of the company in 2002, where he ot only saw through the Wii's popularity, but also was magnanimous enough to take a salary cut in 2011 due to disappointing Wii U sales.
Nintendo have also named Genyo Takeda and Miyamoto as rpresentative directors, but no announcemant has been made about a new president yet.

We, at Split Infinity Radio extend our sympathies to Nintendo and its fans, and of course to the family of Satoru Iwata.
Gaming
I'm going to pose a question. Some may say it's a stupid question with only one real answer, but I'm going to ask it anyway.

Who wants to play Lego Doctor Who?
Now while the internet and its K9 all scream "hell yes!" in unison I bring you now the trailer for Lego's answer to Disney Infinity, Lego Dimensions, which as we all know has a cast of literally everyone. Expected in the game are DC and Marvel heroes, characters from The Lego Movie, Lord of the Rings, The Simpsons, Back to the Future and all 12 Doctors.

Only one voice actor will be playing our favourite timelord, current Doctor Who Peter capaldi, but it's Doctor Who Lego. What more can I say?

The game is duein September on all major formats with a plethora of Lego kits that can be used as traditional Lego and in the game itself.

Not only is there a trailer as you can see above, but if you look below you can see three minutes of gameplay.


Gadgets
Sega. A name synomynous with gaming. Great hardware, great IPs and arcade hits througout the world are up to something spectacular.

Seriously spectacular.

Now, it's E3 week after all, so don't get your knickers in a twist just yet, but the sad news is it's not a new console, nor is it a new Shenmue. Conversely, the bright side is it's not another new Sonic Boom sup par hedeghog adventure that will make you want to claw out your own eyes with fire.

It is however, one of the most adorable things in the world. I shall leave you this video for Spoon Pets as a short distraction from those myriad reasons for buying Fallout 4. And yes, this really is from Sega.
Gaming
Just in time for E3 and the upcoming Jurrassic World game we've had a little bit more come from Traveller's Tales Lego camp. A new trailer has dropped for the upcoming Lego Marvel Avengers game. Not only does it show tiny and vague storyline teasers, but proves that Lego Hulk seflies are a thing.

We predict that we'll see and hear more of this at E3. And if not, I may well turn green myself and start breaking stuff until they do.
Gaming
Yesterday dear reader, we teased and tantallised you with the notion of Fallout 4. And today we're doing just that again, except this time we're bringing you the official trailer straight from Bethesda.

The countdown is over, the world is excited and nuclear armageddon will be here for us to enjoy sometime in the near future, which leaves me with one thing to say.

Once there was a world called Alderaan, it was destroyed and a man called Ben Kenobi heard "millions of voices scream in terror" before being silenced.

If that man were here now he'd be hearing the entire internet and its dog scream out "shut up and take my money".

I'm sure there's a moral to this tale here, but I'm not sure what it is, so I think I'll join in with the internet's cries and find out where to place that pre-order.