requests

Want to hear something in particular? Then request it from the on-air dj.

Start by typing in the artist:


Gaming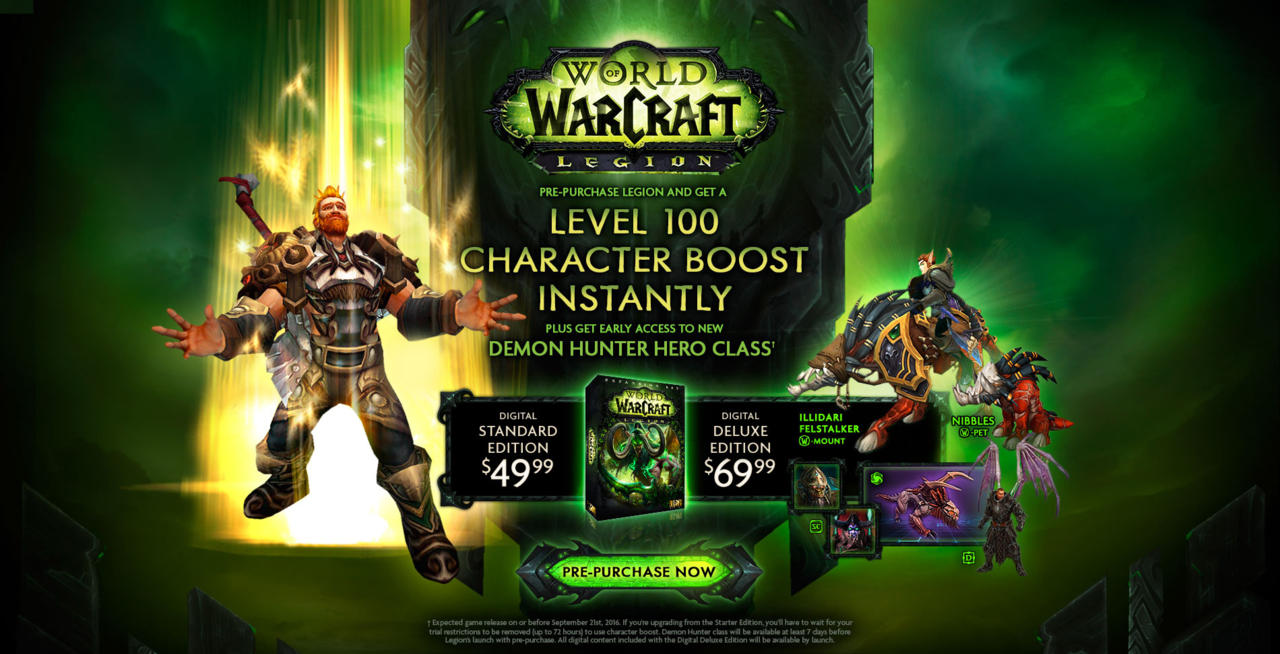 Details for the upcoming World of Warcraft expansion "Legion" have come out just ahead of this weekends BlizzCon, and being the lovely person I am, I have the details right here for you.
Not only have Blizzard announced a new level cap of 110. They've also announced that the expansion will give gamers an instant Level 100 character level boost, and a new Demon Hunter class. Details on what the class will do are unclear, but it's rumoured we may find out more this coming weekend.
As well as this, a new continent called "The Broken Isles" will be added alongside new dungeons and raids, customisable weapons and the promise of a revamped PvP progression system.

There will be two editions of "Legion". A standard edition priced at $49.99 that contains all of the above and a deluxe edition priced at $69.99 that will also include digital content for Starcraft 2, Diablo 3 and a new pet and mount.
The expansion is available now for pre purchase and is due for a September 12th 2016 release and a beta to start as early as this year. Youc an sign up for the beta at www.battle.net and we'll have more on this as we have it.
TV and Movies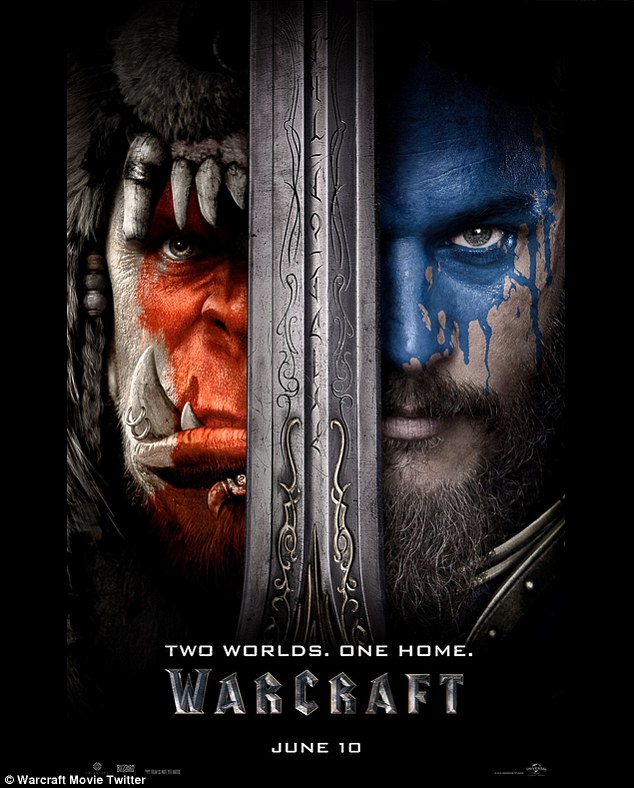 We still haven't played Fallout 4 or Star Wars Battlefront yet, but the world is having another exciting gaming bombshell dropped on it this week when the official trailer for World of Warcraft (The Movie) drops on Friday.
The movie, directed by Ducan Jones (son of David Bowie) who also directed Moon and Source Code is due out next year (June 10th) in cinemas, but little is known about the storyline. It'll star Ruth Negga (pictured below) as Lady Taria Wrynn, Dominic Cooper as Stormwind's rule, King Llayne Wrynn and Ben Foster as Maugus Medivh.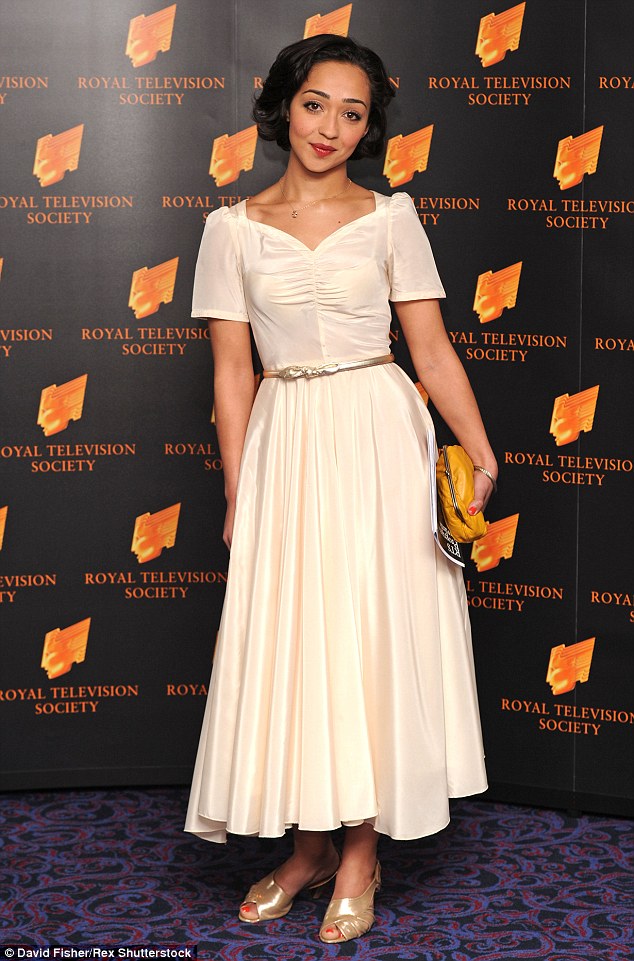 Officially the poster for the movie has already been shared with the world and a very rough trailer is said to have come out of Russia. We'll have the proper trailer for you when it releases, but you can tickle your tastebuds with it here.
Enjoy, get excited and thank the Lich King that Uwe Bolle didn't get his hands on this one.
Gaming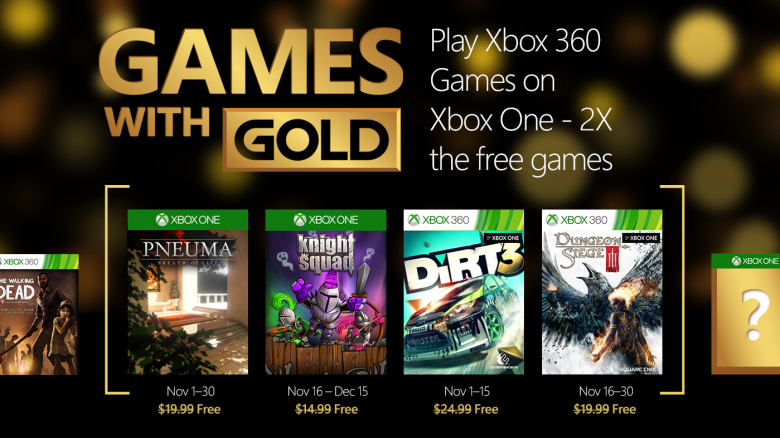 Games With Gold is about to get bigger, better and a sweeter deal for XB1 owners. It's just been announced by Major Nelson himself that the XB360 Games With Gold games from this month will be playable with the rollout of Backwards Compatibility on the XB1 which means four free games per month if you've already invested in the latest Microsoft console.

It's unclear whether or not Preview members will get these games before the official release of bacwards compatibility, but seeing as there have already been a ton of games released for it, it does seem likely.

Coming to the XB1 this November will be Pneuma from November 1st through 30th and Knight Squad from November 16th through December 15th.

Andd coming to XB360 and backwards compatibility will be Dirt 3 from November 1st through 15th and Dungeon Seige 3 from November 16th through 30th.

Also promised are all the features of the XB1 with the 360 games. These include DVR capture, screenshots and streaming to Windows 10 as well as cross console multiplayer.
TV and Movies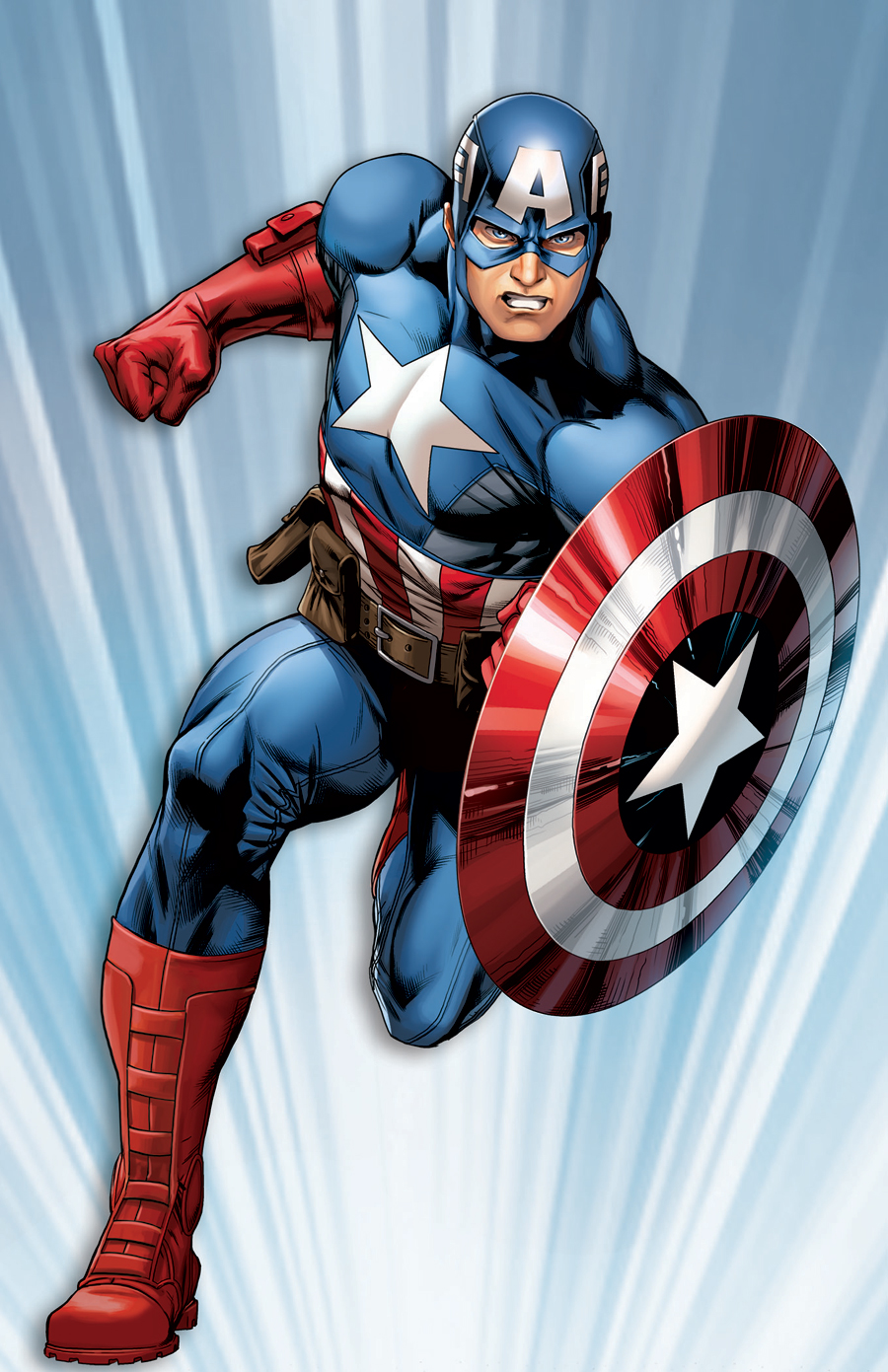 Everyone has been talking, screaming, and tweeting about the upcoming blockbuster to be, Star Wars: The Force Awakens. Walt Disney and Lucasfilm have been able to successfully sell their upcoming film without giving away anything, which is no small feat. I truly hope that this "show nothing" approach to marketing becomes the norm, allowing us viewers to be truly surprised and delighted by what happens on the big screen. But what I find surprising is how, in this build up to Star Wars, the media at large has seemingly forgotten about the next big production from the House of Mouse, Captain America: Civil War.
This Marvel sequel opens in the U.S. on May 6, 2016, just a bit over six months from now. And we haven't seen anything from it.
Marvel did offer a "sizzle" real of this film at their D23 Expo in August. But that reel hasn't made it online with the exception of a few leaked stills of gifs. But in terms of official material from the film, we have been kept in the dark. True, we know the film is coming, and we have a general idea about the plot, but we haven't gotten any of the usual pre-release marketing materials that usual accompany such assured blockbusters. One could argue that the movie is still six months from release, but it's still impressive that Disney and Marvel have been able to show such restraint.
For example, X-Men: Apocalypse opens just two weeks after Civil War, and yet that film has already had its Entertainment Weekly cover shoot. Even Disney's Alice Through the Looking Glass has several posters heralding its arrival on Memorial Day weekend. But aside from a few promotional artworks and a few title logos, we haven't seen anything from Captain America's third film. Even more strange is the apparent lack of caring. No one has been screaming about the lack of a trailer or that the general lack of information usually belies some kind of jeopardy for film.
In this day and age, the standard procedure is to release a constant river of officially licensed content regardless of if the film is considered good or bad. That's insane obviously. No one forces the studios to release ten second teasers a year away from release, especially since a too-early reveal can do more harm than good. I had this same thought when Warner Bros/Time Warner dropped the Batman v Superman: Dawn of Justice trailer on us at the San Diego Comic Con; launching a hype-train that has since run out of steam and now sits rusting away on the tracks.
So, we are six months from Captain America: Civil War and we don't even have an official still from the film. And that's a good thing. Disney is doing the right thing by keeping all of its energy focused on Star Wars and The Good Dinosaur, since to do anything else might take attention away from its upcoming mega hit. Besides, I'm sure we'll get a Civil War trailer with Star Wars in just over a month.
Actually, it might be fun to speculate what other films will use, or could benefit from, such a compacted hype schedule.
Special Tthanks to Scott Mendelson for inspiring this article.
TV and Movies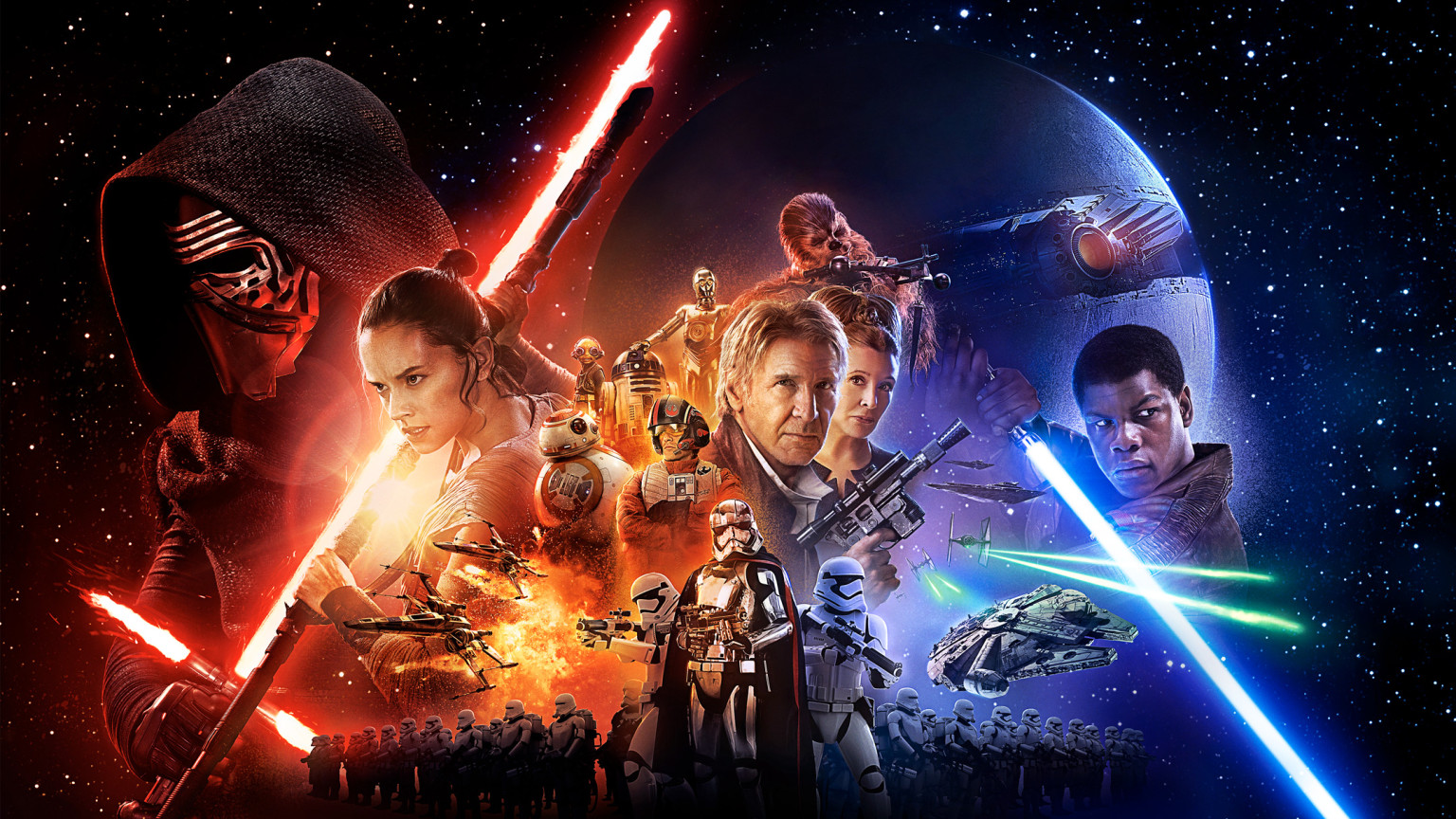 When it comes to Star Wars, no introduction are really needed. The official trailer for the Star Wars - The force awakens movie has just been released. Nothing more to say. Just watch and drool.



The movie hits the theaters on December 18