requests

Request lines are currently closed. In the meantime, you can hop into our chat channel and suggest the track to the on-air dj.
Books and Comics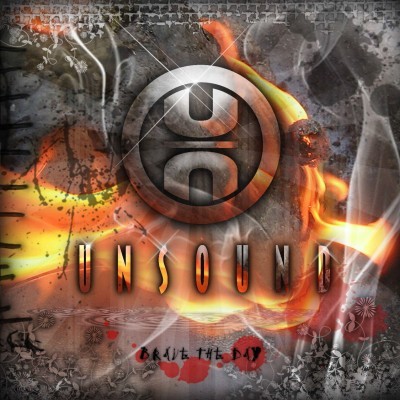 UNSOUND was formed in Greenville, N.C. by guitarist Todd Paddock and bassist Charles "Cheech" Massey in the early 90's. The addition of Kevin Juda to lead vocals, Anthony Casaletto to second guitar and the return of Trey Willits to drums, complete UNSOUND as the present whole.

Blending heavy guitar licks with skillful, polyrhythmic drum beats, and vocals that range from soft harmonies to soul wrenching screams; UNSOUND creates a style accepted by the standard as well as the critical music fan.


Gaming

Crawl is a multiplayer dungeon from Powerhoof for 2 -4 players where one player controls the hero and the other players control the monsters and traps to try to kill the hero off. If you luck out and kill the hero you will instantly become the hero. When you get enough XP and loot you can challenge the dungeon boss that is controlled by the other players.


Gaming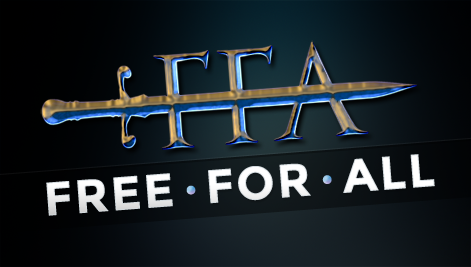 On this weeks edition of Free For All with DJ King, we take a look at all the latest news, reviews and discussion from the world of free MMORPG's.
This week we're talking about troubled times at Turbine and how it affects Lord of the Rings Online, DDO and Asheron's Call; as well as asking whether free MMO's will always be a lower priority for gamers than their premium counterparts.
On top of that, DJ King will be giving a full, frank and no-holds-barred look at the good, the bad and the ugly of Rift.
Tune in to FREE FOR ALL this Saturday at 6pm GMT
Music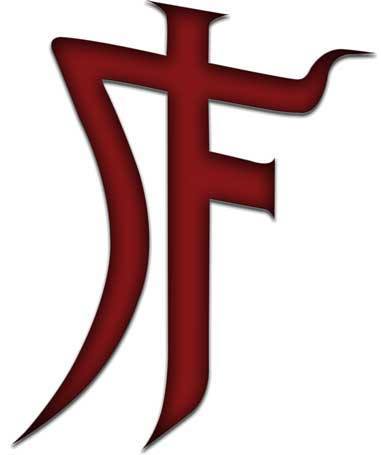 Sin For the Fallen is a band from Asheville, North Carolina that describe themselves as "face melters who are often accused of slapping it fast and loose like some kind of delirious, funky priests! When they aren't working hard on their upcoming album called "How Did We Lose The Satellites?" they are planning on doing a show for a friends child that was diagnosed with Leukimia and will be starting treatment soon. If you're going to be in the Greenville, NC area March 15th drop by the Peasants Pub and show your support for a great cause.

I had a chance to catch up with JB:

What brought you guys together as a band?

We were brought together under the sign of Leo, founding members born the third week of august, 1982, while the number one song in the country was Survivor's "Eye Of The Tiger", and have been fighting with that lion and tiger spirit since a car wreck inadvertantly introduced singer JoeBuddha and guitar player Earp, and put them on a mutual path to Rock glory.

Where do you draw your inspiration from?

We draw our inspirartion from everything in life, the good, the bad, and the impossible. We focus on trying to turn every negative into a positive, even if that means writing a scorcher of a tune from the ruins of a bad thing, be it big or small.

What can fans expect for 2014?

Our fans can expect a new rush of life in the band in 2014, with a kickass new drummer, Boot, and bass player Ryno, both of whom we met up with by chance, at the right time, in the right place, physically and mentally. We are getting out this summer and hitting the road, while we continue producing new material, as well as playing the tunes that our fans first became familiar with us through, and we can wait to rock an entire new sea of faces every night!

Be sure to hit up their facebook and website pages as well as their twitter @SinForTheFallen and as always don't forget to tell them who sent you.
https://www.facebook.com/SinForTheFallen
Gaming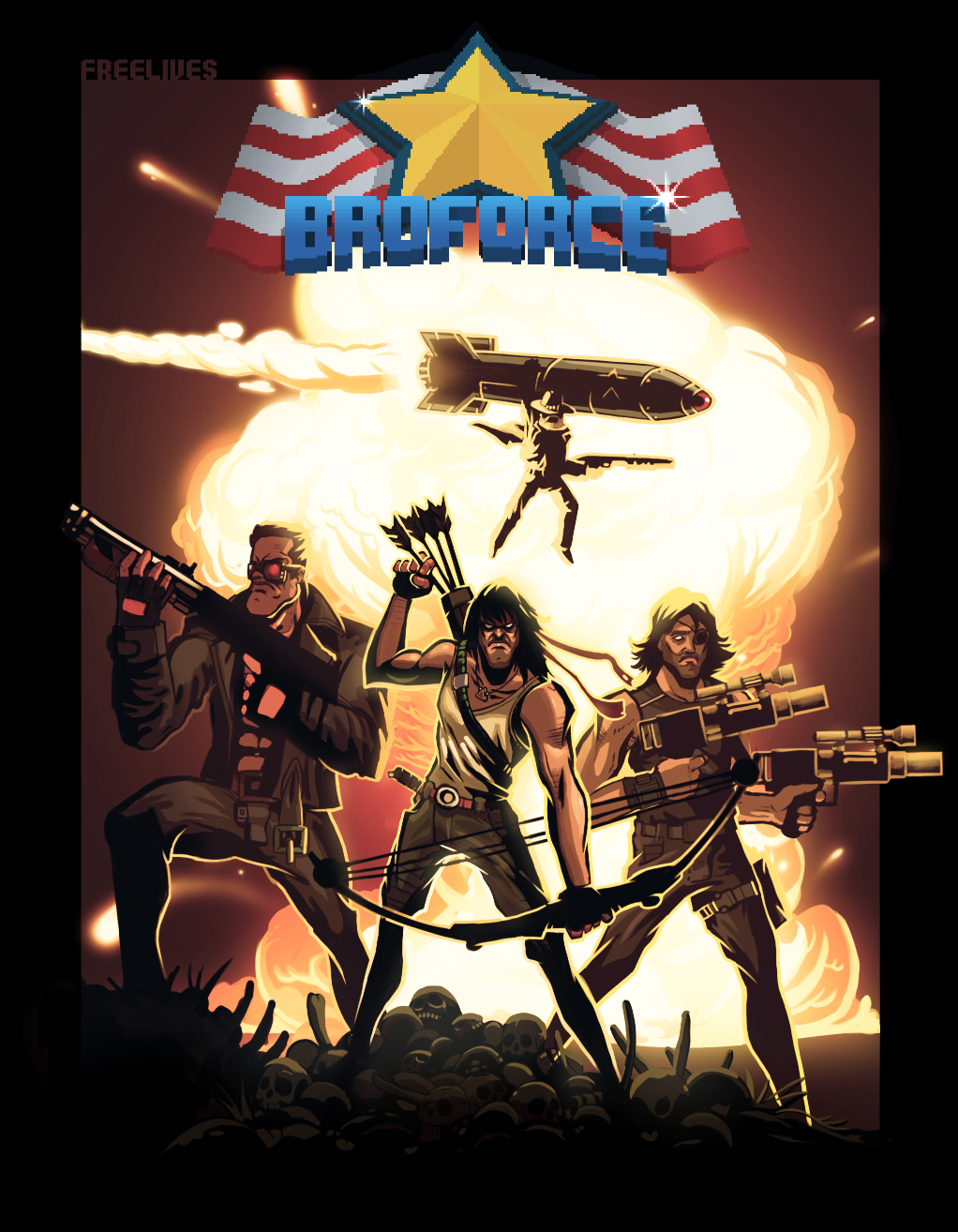 Broforce is an action platformer for PC about 80's & 90's action heroes making up the Broforce team, an under-funded vigilante paramilitary organization. The game features ridiculous violence, pixel art graphics and a fully destructible Vietnam setting. Broforce is best played co-operatively, two to four players (though single player is an option). It can be played both on keyboard and on XBox controllers.
I caught up with the guys at Free Lives Games:

What was your inspiration behind Broforce?
Not only 80s and 90s action movies but games we played growing up like Contra, Metal Slug, and the work of Derek Yu (Spelunky) and Vlambeer (Infinite Swat, Super Crate Box). We'd appreciate any feedback we can get. We are trying to cram in as much awesome as we physically can into this game.
With preorders funding the completion of Broforce do you have an anticipated release date?
Launching Steam early access March, with full release to follow in a few months (hopefully) thereafter.