requests

Want to hear something in particular? Then request it from the on-air dj.

Start by typing in the artist:


Music
Icon For Hire "Off With Her Head" Your new SOTM!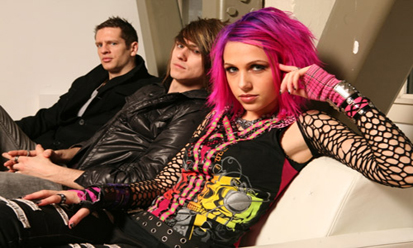 It's time to check out another Song of the Month, and this time around it's the awesome Icon For Hire with "Off With Her Head" They're a three piece hailing from Deactur, Illinois and are on the Tooth and Nail label. Definitely a solid heavy rock band with modern pop influences they're a band well worth a listen. You can check them out as Song of the Month on tonight's Sunday Rock Show from 10pm UK/5pm EST. And of course if you like what you hear then track them down at http://www.facebook.com/iconforhireofficial and tell them I sent you.

If you can't wait for the show then click below to watch the video and hear Off With Her Head in it's full glory.
---