requests

Want to hear something in particular? Then request it from the on-air dj.

Start by typing in the artist:


Gaming
Rumour Round-up: March 1ST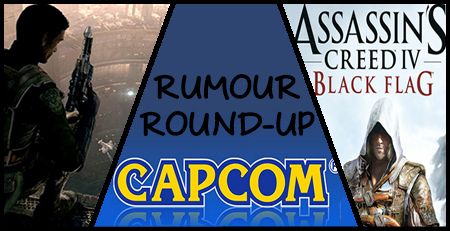 Yeah, that's right! I'm doing it on a Friday. Why? Because Fridays are awesome! So brace yourself for this week's round-up of all that is gossip. This week we look to the horizons for the latest Assassins Creed, feel a disturbance of what lies in store for the future of Star Wars 1313 & speculate over Capcom's upcoming revelations. Read more after the break...
Starting today's trio of tales is none other than the recently announced Ubisoft title, Assassins Creed 4: Black Flag. Information has been steadily flooding into this ship since the news of its development, with speculation that the game will star new character Edward Kenway, Grandfather of AC3's main protagonist Connor.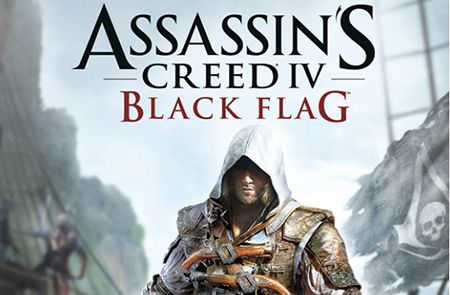 The most recent set of secrets to fall overboard come from an accidental release on the games official page, with an image highlighting the games release date and launch platforms before the official announcement, due on Monday. So jot that in your captain's journal! This game sails to you, October 29TH 2013.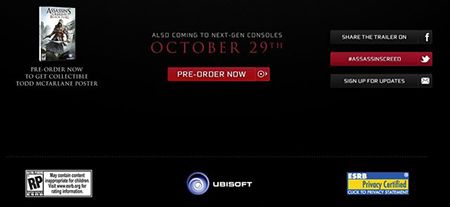 Onto Star Wars speculation now with news that Disney's acquisition of the franchise has put a halt to the development of their newest IP, 'Star Wars 1313'. According to news site Kotaku three Independent sources have claimed that Disney has ordered a hiatus for the games development, throwing its future into question.
The effects of a delay like this could see the game miss out on the lucrative E3 venue, or even a release this year. These claims are a direct contradiction to the official response from LucasArts, who claimed during the takeover that 'Development on all projects continued unabated'. Whatever the outcome, troubles like this are sure to cause a disturbance in the force....
And to see us through the last remnants of this week's gossip, famed producers Capcom have begun teasing us with two completely new IP's during their upcoming 'World of Capcom' panel at PAX East this month. No word yet as to what these new games might be, but considering Capcom's history, you'll never guess them in a million years. The games will be showcased alongside a bunch of confirmed Capcom titles, including Remember Me, Dragon's Dogma: Dark Arisen & Lost Planet 3.
Do you think pirates will be better for Assassins Creed? Does 1313 still have a future to look forward to? What on earth is Capcom going to reveal at PAX?! Let us know, down below.
---