requests

Request lines are currently closed. In the meantime, you can hop into our chat channel and suggest the track to the on-air dj.
Gaming
Sledgehammer Games Working on New CoD Title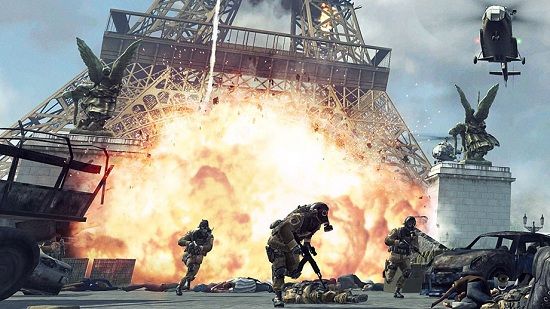 We all know that the next Call of Duty game is going to be Black Ops 2, set in the near future and full of all the whizzes, bangs and explosions you'd expect from the seminal shooter franchise, but it's come to light that the next CoD game after that is also under way.
Click below to find out more!
Sledgehammer Games, who worked with Infinty ward last year to develop Modern Warfare 3 have confirmed that they're looking for staff for the next installment of the Call of Duty series. They've posted a position on their website saying they need a Senior FX Artist to help "create the most exceptional real-time effects with hyper realism for (it's) next Call of Duty game".

After working with Infinity Ward last year on Modern Warfare 3, Sledgehammer Games have said they would love to team up with them again, and as Infinity Ward are working on that mysterious and as yet unannounced next-gen project it seems that Sledgehammer Games may well be being handed the reins to make the next CoD game themselves.

There is also the possiblity that this game may well be a third person game, rather than the first person perspective we already know from the franchise. They were preiviously working on such a project which was a spin off from the exisiting CoD games, but as Activision are very keen on the annual frequency of CoD games and turning them into the shooter equivilent of FIFA or Madden it's more likely that this will be a first person game anyway.

Black Ops 2 is scheduled for release on November 13th on PS3, XBOX 360 and PC so it's a pretty safe bet that this new CoD game will follow in a similar time next year.
---