requests

Want to hear something in particular? Then request it from the on-air dj.

Start by typing in the artist:


Radio News
Win a Wasabi T-Shirt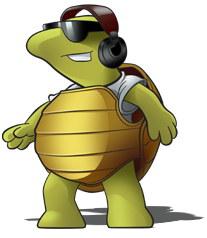 Today we reached our first 1000 likes on our Facebook Page (although as true geeks we are actually striving for 1024 likes) and we are in the mood to celebrate. For this purpose, we have asked Wasabi's help and he agreed to pose for a t-shirt opportunity.
We will slap Wasabi upon a t-shirt with a speech bubble upon him, but you are the ones who will decide how to caption the speech bubble. The caption should be geeky, smart, funny, radio oriented or any kind that you think will make us select your caption.
Ah yes, that's right. We are going to select the best three captions, and their authors will receive a t-shirt with their own caption and in the color of their choosing for free.
So, send in your caption to tshirt@siradio.fm by March 31st 23:59 GMT and put your pebble in SIRadio history. We will accept only one e-mail per contestant, but you can include up to 3 captions in it.
Oh, and don't forget to like our facebook page if you haven't done so already. Next stop, 2048 likes ;)
---