Photobucket is being sketchy on me. I'll work on a better location. Sorry if the pic doesn't appear.
Quick pic of me at work, from the laptop that streams SI radio to the floor, after a weekend of partying and no sleep. Smile? Too tired to smile. heh.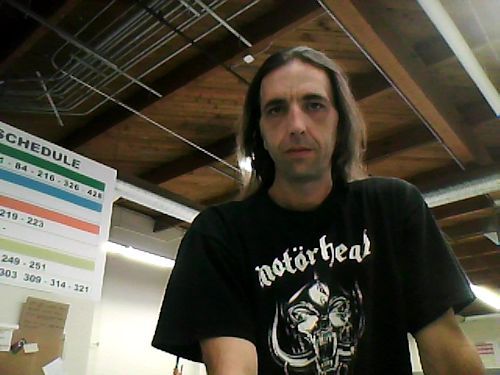 On a side note... Pyroclasam .. you look so much like my late friend that it kinda wierded me out. lol. No joke.