Well... my friends call this my cave apparently. First the pictures of my natural habitat.
Do notice this camera is a bit blury. The Camera man wasn't very happy about being in this creatures habitat. Especially with an evil rubber ducky on guard. But he did manage to get a clean shot.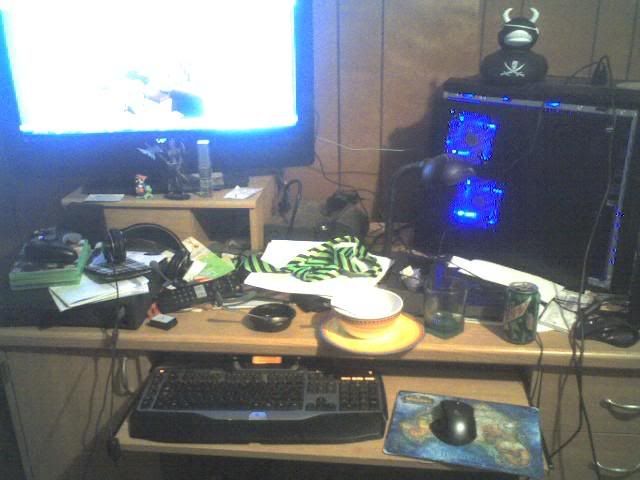 Then he slowly backed away.. and found to his amusement a sort of.... ritualistic... table.. with books and sacks of dice. What could it be for possibly?