Yay!!
I won a shirt! I won a shirt!!
Here's some pictures.
I hopped on my bad ass bicycle to go get a mystery package.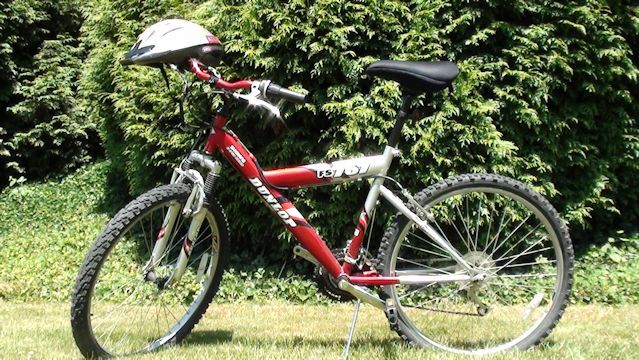 When I got it the mystery box was revealed to be from Split Infinity Radio!
And inside the box I found these pins!
Then I found the shirt, which in all honesty I was not really expecting, and it was awesome!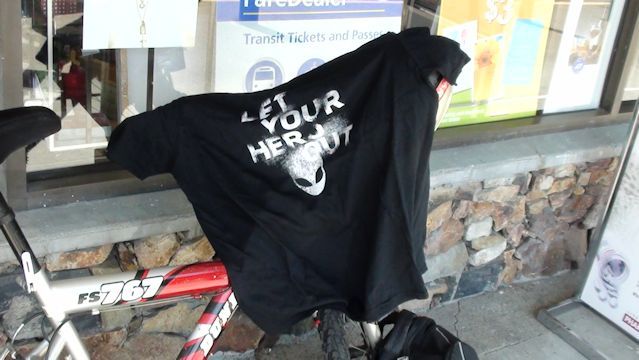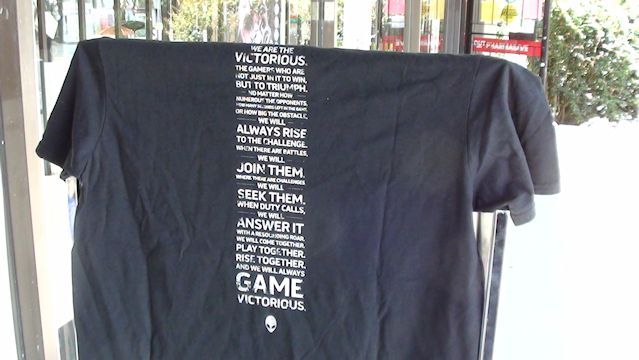 Then I thought, well damn, I'm wearing it. I need pics of that too. Hmm.
REFLECTION SHOTS!!! lol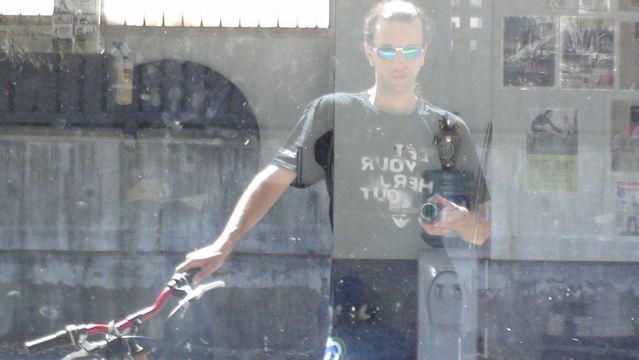 This next one is a bit blurry. Sorry. Didn't notice when I took it.
Then I trucked on home.
But I stopped on the way at one of my favorite resting places. Because it's all mountains here. I get tired. lol.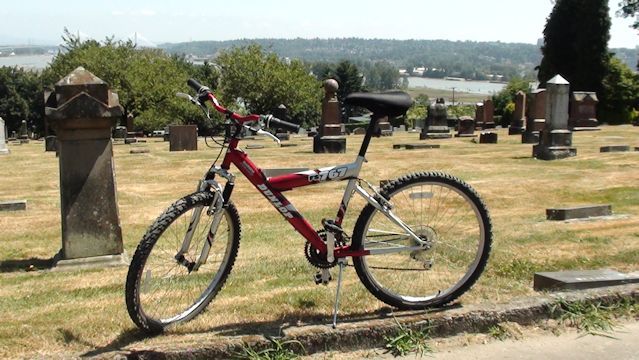 Cheers!
Split Infinity Radio rules!!