requests

Want to hear something in particular? Then request it from the on-air dj.

Start by typing in the artist:


TV and Movies
Summer Movies Need To Come Sooner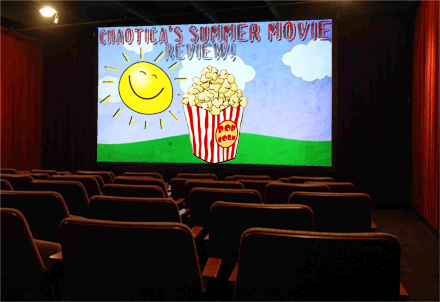 There are a couple of movies coming up soonish that I am vaguely interested in seeing. Honestly, the sequels and rehashes just have me feeling pretty blah about the whole movie industry in general at the moment.

But let's not kid ourselves, the good stuff comes out during the summer, and that's what I am taking a look at to ignore the slop that's out at the moment. Screw you March and April movies. You do not exist.


Iron Man 3 - May 3




I love Robert Downey Jr as Tony Stark. Just seeing him on the screen makes me grin. This movie shows Iron Man floundering after the events of The Avengers. It also is the introduction of The Mandarin, one of the big bads from the comic series. The one thing I have seen so far in these ads that has sat wrong with me is Rhodes in the "Iron Patriot" suit. I don't particularly like the character much, and frankly him in one of those suits just bothers me. Don't get me wrong, I'm still going to see this, but I am prepared to be irked. Oh, and a new trailer is coming out on March 5, 2013.

Star Trek Into Darkness - May 17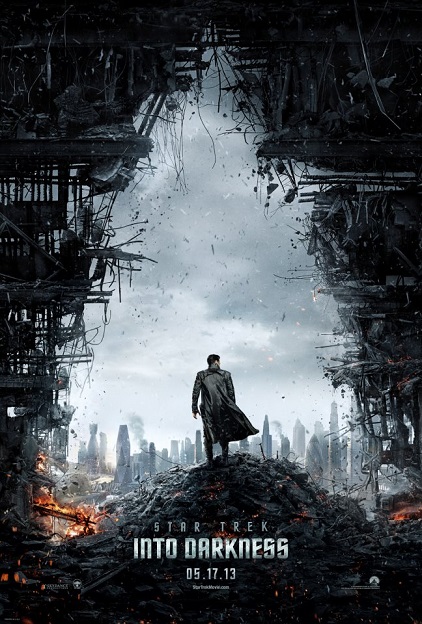 I'm not going to lie to you, I am fangirl squee factor 10 excited for a new Star Trek movie. It looks dark, gritty, and completely different, which the franchise has needed for a bit. Something a little off center to bring you back around in the end to what the core ideals of that universe are about. Benedict Cumberbatch is the villain of the film, John Harrison. People have been wildly speculating that he was Khan, or some kind of rebooted Khan for a while now. There was also a lot of internet speculation about Carol Marcus being in this film, and if she and Kirk will hook up again. Needless to say, I will be there.
The trailer, if you've somehow managed to miss this:

After Earth - June 7

I freely admit to having a Will Smith problem. He is not what I would call a typical action hero type, but he just rocks it somehow. This movie is set a thousand years after humanity had to escape Earth after a disaster to a planet called Nova Prime. Will Smith plays a general who is away from home frequently, coming back to his son, played by his own son, of course. They end up being whacked by an asteroid storm and crashing down on the now dangerous Earth. This is where the "unfortunately" starts coming into play, because Will Smith is dying and the story will follow Jaden's character. It's also directed by M. Night Shyamalan. This might be one Smith project I pass on with the mostly miss nature of most of Shyamalan's recent projects.

Man of Steel - June 14
The trailer:


The world needs another Superman reboot movie like it needs an infestation of termites. Personally, I don't particularly like the character of Superman. I find him to be an uptight Boy Scout who needs to realize that the world is shades of gray, and not black and white. The trailers I've seen so far don't really seem to indicate this movie will really be anything other than more of the same.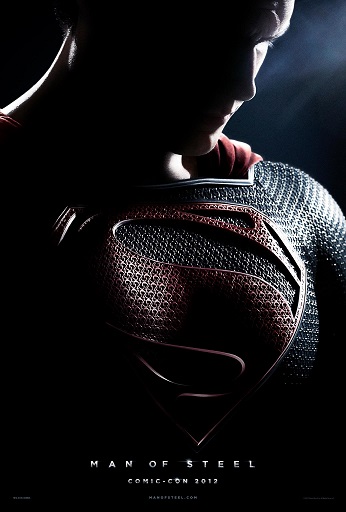 The first thing I thought when I saw the Superman suit was, "Hey isn't that Thor's outfit?"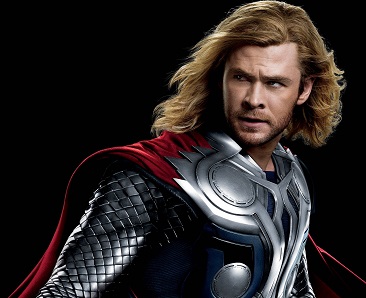 Pacific Rim - July 12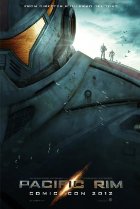 The story line posted for this movie directed by Guillermo del Toro details a group of creatures rising from the sea to start a war that consumes humanity's resources. They construct giant robots called Jaegers that are controlled by two pilots mind locked in a neural bridge. They don't seem to help unfortunately, and with humanity losing badly, two scrubs will come forward to pick up a supposedly obsolete Jaeger to fight once more.

I'm not going to lie here, I'd never even heard of this before researching for this article. There's just something fun about giant mecha movies.

The Wolverine - July 26

The Wolverine director James Mangold said the film is actually a sequel to the last ensemble X-Men film. As Mangold said, "Where this film sits in the universe of the films is after them all. Jean Grey is gone, most of the X-Men are disbanded or gone, so there's a tremendous sense of isolation for him." I'd link a trailer, but there doesn't appear to be one. This makes me mildly scared. Ok, the fact they're making another solo Wolverine movie makes me scared. The first one isn't exactly what I would call awesome, so I'm already skeptical going in on this one. Allegedly the trailer will start popping up at the end of March, but really, considering the other movies already pumping out media hype for summer movies, the lack of trailer is making people twitchy.

The official synopsis is:

Based on the celebrated comic book arc, this epic action-adventure takes Wolverine, the most iconic character of the X-Men universe, to modern day Japan. Out of his depth in an unknown world he faces his ultimate nemesis in a life-or-death battle that will leave him forever changed. Vulnerable for the first time and pushed to his physical and emotional limits, he confronts not only lethal samurai steel but also his inner struggle against his own immortality, emerging more powerful than we have ever seen him before.

Elysium - August 9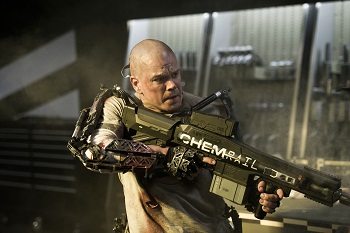 Another movie I hadn't heard of, this one has Matt Damon and Jodie Foster in it. It's set in 2159 where the very rich live on a man made space station called Elysium and the rest live on an overpopulated, ruined Earth. Foster is a douchebag politician who tries to stop any poor people from getting in, and of course, they try. Damon is a sap that gets screwed into taking a no-win mission to bring some equality to the people. It's tagged as sci-fi, but that synopsis makes me think it's more of a human rights or equality story. To be honest, I am left with a feeling of "haven't I seen this movie before?" after reading about it. It's entirely possible I've just read too many books with this kind of a story line, who knows.
Nerd Fail...
Other potential movies of interest that are coming out this summer include World War Z based on the book, Kick-Ass 2, Riddick, and 300: Rise of An Empire. I haven't read World War Z, I didn't watch Kick-Ass, I haven't watched any of the other Riddick movies, and I didn't watch 300, so I don't feel particularly like I have enough information to say anything about these other than they're coming.


---